Interest Secure Checking
Enjoy more from your checking account with tiered interest and added perks.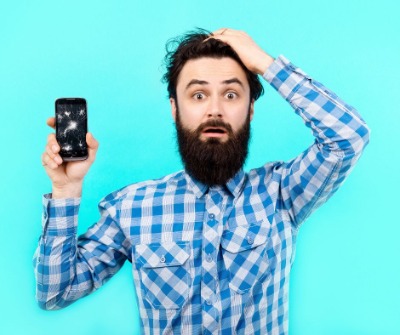 Receive all of the great benefits of Simple Secure Checking, but even more banking benefits.
Get more from your checking with tiered interest, ID theft protection, cell phone protection2 and more.

Added Perks

EMV Chip Debit Card w/Rewards
What is a Interest Secure Checking Account?
Checking that pays competitive interest on balances of $1,000 or more

Tiered interest, rewarding larger balances with higher rates

Includes a variety of added perks
Low monthly service fee of $10, waived if you have one of the following qualifier:

Average daily balance of $10,000 or $25,000 in combined deposits (personal checking, savings and CD's)

Free digital banking services6
Free ATM/debit card with Extra Awards®
$100 minimum deposit to open
Free e-statements ($3 monthly fee for paper statements)
Benefits of a Interest Secure Checking Account
Enjoy the benefits and rewards of interest checking:
IDPROTECT® – identity theft monitoring and resolution service for you and your joint account owners1

Single Bureau Credit File Monitoring**

 

– daily credit file monitoring and automated alerts of key changes to your Experian credit

 

report.
Identity Monitoring**

 

– Monitoring of more than 1,000 databases and public records to identify suspicious activity, including credit header information, phone records, United States Postal Service records, and more. A risk rating is generated with each monthly

 

scan and if your scan reflects a high-risk score, you will be notified.
Credit Report

 

– ability to request a single bureau credit report every six months or upon opening a resolution case.
Credit Score

**,

3

 

– ability to request a single bureau credit score every month.
Credit Score Tracker

 

– Receive valuable insight into your credit score.3,4
Up to $1,000,000 Identity Theft Expense Reimbursement Coverage2

 

– to cover expenses associated with restoring your identity.
Fully Managed Identity Theft Resolution Services

 

– access to a dedicated fraud specialist assigned to manage your case who will work with you until your identity is restored.
Debit and Credit Card Registration**

 

- Register your credit, debit and ATM cards and have peace of mind knowing you can call one toll-free number to cancel and request replacement cards should your cards become lost or stolen.
Dark Web Monitoring**

 

– monitor your personal information on the dark web and receive alerts when your personal information is exposed online with our Dark Web Monitoring identity theft prevention product, also known as cyber monitoring.
Financial Wellness 360°– Access your financial wellness platform with unlimited one-on-one coaching, interactive courses, videos, booklets, infographics, and more to help maximize financial wellness

 

(available via West Shore Bank Online or Mobile banking and at westshorebank.clubchecking.com only).

Accidental Death & Dismemberment Insurance2
Cellular Telephone Protection2 – Receive up to $800 of replacement or repair costs if your cell phone is stolen or damaged, in the U.S. and abroad.
Debit Advantage® – Buyer's Protection2 and Extended Warranty2
Travel and Leisure Discount – (available via West Shore Online banking and at westshorebank.clubchecking.com)
Health Discount Savings – (This is NOT insurance)
$hopping RewardsTM – (available via West Shore Online banking and at westshorebank.clubchecking.com)
Telehealth*,5 - Access to 24/7 video or phone visits with U.S.-based board-certified, licensed and credentialed doctors ready to help with urgent care or mental health for you and your family – all with zero copays.
Roadside Assistance Service2 – 24-hour coverage for roadside assistance.
Rideshare Protection2 – Coverage while traveling in a vehicle operated by a Transportation Network Company (Not available to residents of MO, NY, or WA).
Open a Secure Interest Checking Account
West Shore Bank has been Making a Difference Since 1898. For over a century, we have remained committed to helping the people and businesses along the lakeshore to improve their financial well-being. Bank with us in person or on the go! Visit one of our nine Michigan branches in Ludington, Frankfort, Hart, Manistee, Onekama, Scottville, or Traverse City.
Apply now

 
to open an interest secure checking account and enjoy all the digital services
you want with your checking, such as 
digital banking
, 
Zelle
®
, and our 
MoneyTracker
 budgeting and financial planning tool.
---
*To qualify for the $300 cash bonus, you are required to open a new, qualifying West Shore Bank Interest Secure Checking account between August 1 and October 31st, 2023 and have at least 2 qualifying direct deposits totaling more than $450 made to the account and at least 15 debit card transactions within 90 days of account opening and keep your account open for 90 days. Qualifying direct deposits are regular, periodic automated clearing house (ACH) credits, which may include payroll, salary, pension or government payments (such as Social Security). Transfers from another West Shore Bank deposit account do not qualify. The $300 cash bonus will be deposited to your account on the business day following the 91st day after the account was opened and all qualifying transactions were met.*
The rate may change after the account is opened; The annual percentage yield is accurate as of 8/1/23; Fees could reduce the earnings on the account. Terms are subject to change without notice. This offer is available to new and existing customers. Accounts closed due to a negative balance are ineligible for this promotion. Account credits are considered interest and will be reported on IRS Form 1099-INT or applicable tax form.
**Registration/activation required
1 Benefits are available to personal checking account owner(s) and their joint account owners subject to the terms and conditions for the applicable Benefits. Some Benefits require authentication, registration, and/or activation. Benefits are not available to a "signer" on the account who is not an account owner or to businesses, clubs, organizations, and/or churches and their members, or schools and their employees/students. For revocable grantor trusts, Benefits are available only when a grantor is serving as a trustee and covers the grantor trustee(s). For all other fiduciary accounts, Benefits are available to the beneficiary, who must be the primary accountholder (Fiduciary is not covered).
2 Special Program Notes: The descriptions herein are summaries only and do not include all terms, conditions and exclusions of the Benefits described. Please refer to the actual Guide to Benefit and/or insurance documents for complete details of coverage and exclusions. Coverage is provided through the company named in the Guide to Benefit or on the certificate of insurance. Guide to Benefit and insurance documents are enclosed and can be found online at westshorebank.clubchecking.com. If you wish to name a beneficiary for your accidental death and dismemberment insurance coverage, please complete a beneficiary form. If there is no designated beneficiary on file, benefits will be paid according to the Master Policy. As an eligible accountholder, you are enrolled as a member of the Econocheck Association, of which your financial institution is a sponsor. For more information, please visit westshorebank.clubchecking.com or call 866-210-0361. Insurance Products are not insured by the FDIC or any Federal Government Agency; not a deposit of or guaranteed by the bank or any bank affiliate.
3 You will have access to your credit report and score provided your information has been verified by the CRA. Credit score is a VantageScore 3.0 based on Experian data. Third parties may use a different type of credit score to assess your creditworthiness. Once you have activated credit file monitoring, you may request your credit score. Once you have done so, you will have access to your score on a monthly basis.
4 Credit Score Tracker: Once credit file monitoring has been activated and you have requested your first credit score, you may request a new credit score each month to be plotted on your Credit Score Tracker graph. Monthly email notifications will be sent to let you know when your new score is available.
5Available for the accountholder and their spouse/domestic partner and up to six (6) dependent children age 2 and older. This is not insurance.
6Standard text messaging and data plan rates may apply. Consult your mobile service provider for details on specific fees and charges that may apply.

Finance Your Dreams
Whether you need affordable financing to purchase your next car or a recreational vehicle, or you're looking for a general personal loan to use for a variety of things, West Shore Bank can help.