Personal Services
When you bank with West Shore Bank, you get more than just an account or a loan.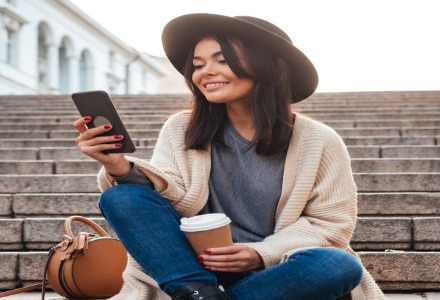 Banking made just for you.
If you're looking for quality service with a personalized touch, we are your community bank.
Overdraft Protection
West Shore Bank offers two types of overdraft protection for your convenience: 
EasyMoney Line of Credit1
Your EasyMoney Line of Credit is available for you to use anytime and provides valuable protection from an overdraft, ensuring all of your checks will be honored. Payments are automatically deducted from your checking account each month for ease and convenience. Interest is lower than most credit cards and there's just a small annual fee.
Savings Overdraft Transfer
Protect your account from overdrafts by automatically transferring funds from your West Shore Bank savings account when you need them.
1Credit approval required. 
ATM/Debit Cards
This card doubles as an ATM card and an electronic checkbook. Use it to access your accounts at an ATM and make purchases at any of the 14 million locations worldwide that accept Mastercard®. And just like a check, the money is deducted from your checking account, rather than charging it like a credit card. 
Credit Cards
Do you pay off your entire credit card bill each month or do you carry a balance? Do you need a card for business travel or personal convenience? However you use credit, West Shore Bank offers a variety of options with the features you want.
Personal Credit Card Details
Gift & Travel Cards
Give the only gift that never gets returned, a gift card, or purchase a travel card for ease and safety when you are traveling. They are available at any branch and are accepted wherever you see the Mastercard® logo.
Notary Services
Stop by one of our
nine locations
along the lakeshore from Hart to Traverse City next time you need something notarized. Notary public services are available to West Shore Bank customers free of charge.
Safe Deposit Boxes
Where do you keep important legal documents, insurance policies or family keepsakes? A West Shore Bank safe deposit box can store your valuables or important papers and are available in a variety of sizes. Each rents for a small annual fee and are accessible at several offices. 
Savings Bonds
The Bureau of the Public Debt announced that as of January 1, 2012, paper savings bonds will no longer be sold at financial institutions. This action, which supports the U.S. Department of the Treasury's goal to increase the number of electronic transactions with citizens and businesses, will save American taxpayers approximately $70 million over the first five years.
You can however, purchase bonds directly from the U.S. Treasury. Go to the Treasury's website to learn about purchasing savings bonds:
www.treasurydirect.gov
West Shore Bank is happy to redeem Savings Bonds up to any dollar amount for customers and up to $1000 for non-customers.
TeleBank Phone Banking
Access your accounts 24/7 from any touch-tone telephone. Confirm balances, transfer funds, stop payments and more. Best of all, it's free.


To get started, call (800) 757-0662. In order to verify your identity, the first time you call in you'll be asked to enter your account number followed by your social security number.  This is the only time you'll be asked to enter your social security number.


To learn more, download our guides in convenient PDF format:
Wire Transfers
With West Shore Bank's wire transfer service, you can send money across the country or around the world quickly, reliably and securely. Funds can be transferred to a specified account at another financial institution — usually within the same day. 


Finance Your Dreams
Whether you need affordable financing to purchase your next car or a recreational vehicle, or you're looking for a general personal loan to use for a variety of things, West Shore Bank can help.