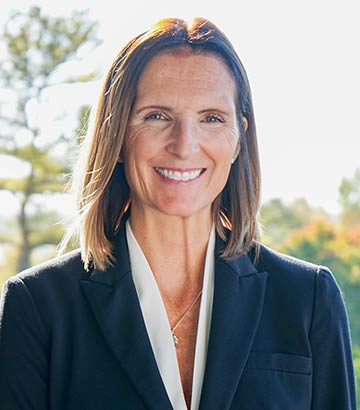 Lori VanAntwerp was born and raised in Traverse City. She then moved to East Lansing, earning a bachelor's degree in finance from Michigan State University.
She returned to TC shortly after graduation, having a better appreciation of the beauty of the area and a deep desire to raise her family where she grew up. She has 3 children and spent many weekends driving around the state for hockey tournaments and practices. Two of her 3 children have graduated from college and learning the fun of 'adulting'. Her youngest will be a senior at TC Christian School. 

Lori has been in banking for almost 30 years – spending most of her career in Commercial & Business Banking. Small Business owners wear many hats and she appreciates the opportunity to work alongside them, funding growth opportunities, finding lending solutions and assisting with cash management and fraud prevention services. She enjoys being on the water, hiking, and volunteering with Impact 100 and Safe Harbor of Grand Traverse. She also does budget coaching in her spare time…she loves spreadsheets!