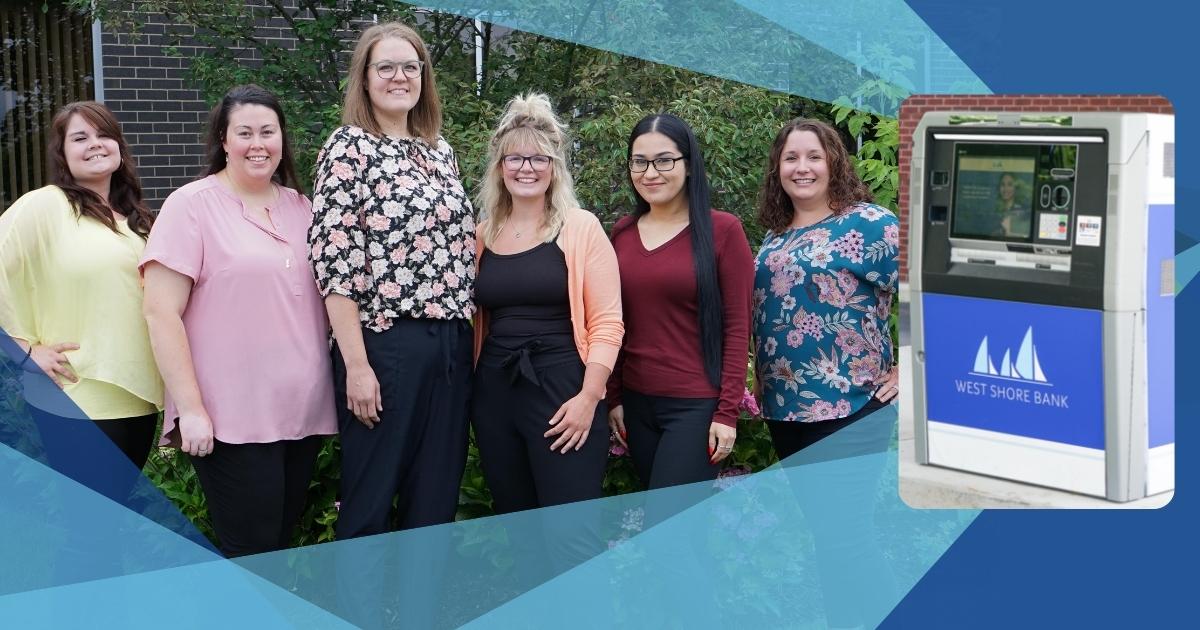 Pictured from left to right: Tessa, Jessika, Karen, Christin, Melanie, and Alison
West Shore Bank's PTM Personal Bankers are local, working right here in our community! They bring you the convenience of an ATM with the friendly customer service you've grown to know from West Shore Bank's Personal Bankers—all from the convenience of your car!
If you've had the opportunity to use our Personal Teller Machines (PTM), then there is a good chance you have met our local PTM Personal Bankers!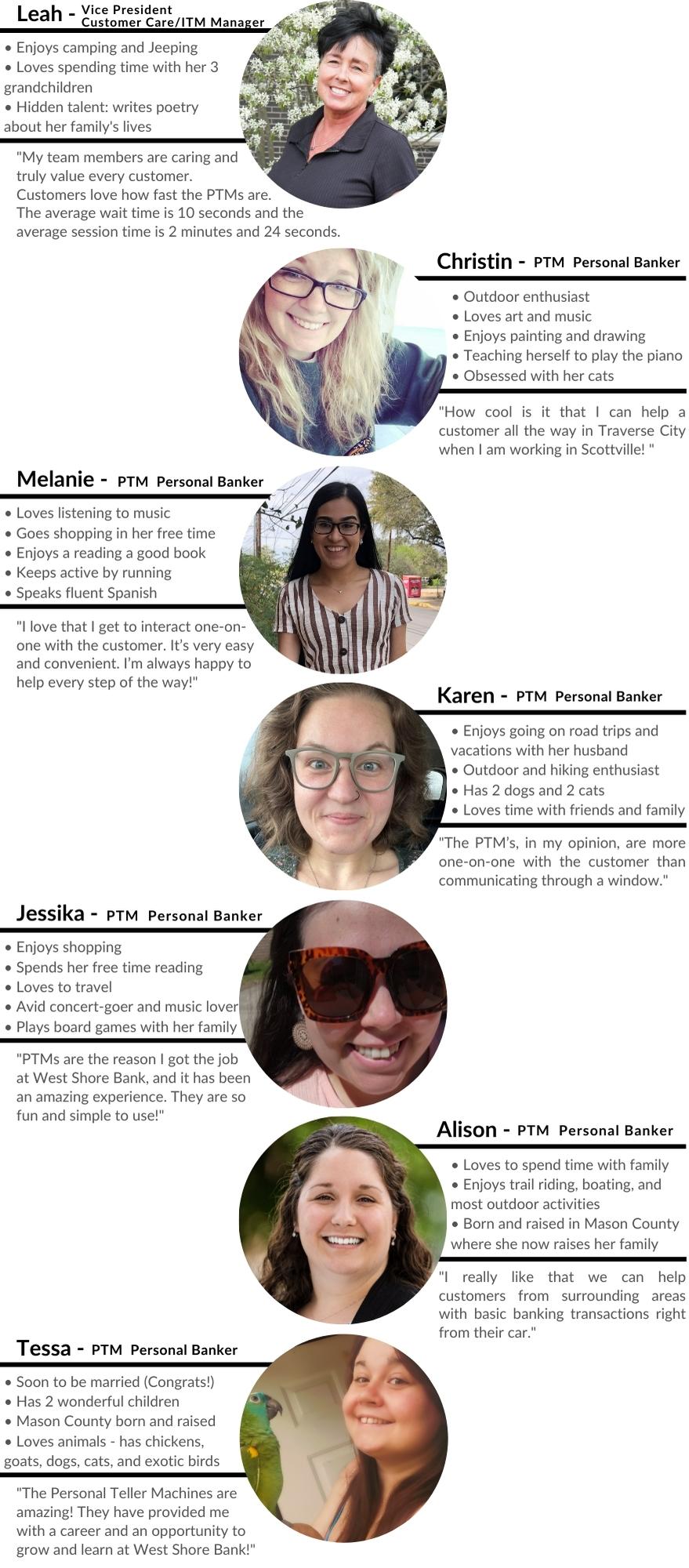 Although it looks and functions much like an ATM, when you tap the screen, you will be connected to one of our local Personal Bankers pictured above. Using this digital technology, both you and your Personal Banker will be able to interact live, helping you complete your transaction and answer any questions.
Completing a transaction at the PTM can offer some of the benefits of a branch lobby visit without leaving your vehicle. You can cash checks, deposit cash and checks, transfer money, make a loan payment, withdrawal cash, break larger bills and ask questions about your account.
PTM Services are available Monday through Thursday 7:30 am to 5:00 pm, Fridays 7:30 am to 6 pm and Saturdays from 7:30 am to noon.
Stop by your local PTM today for a welcoming experience from our friendly and knowledgeable Personal Banker team!