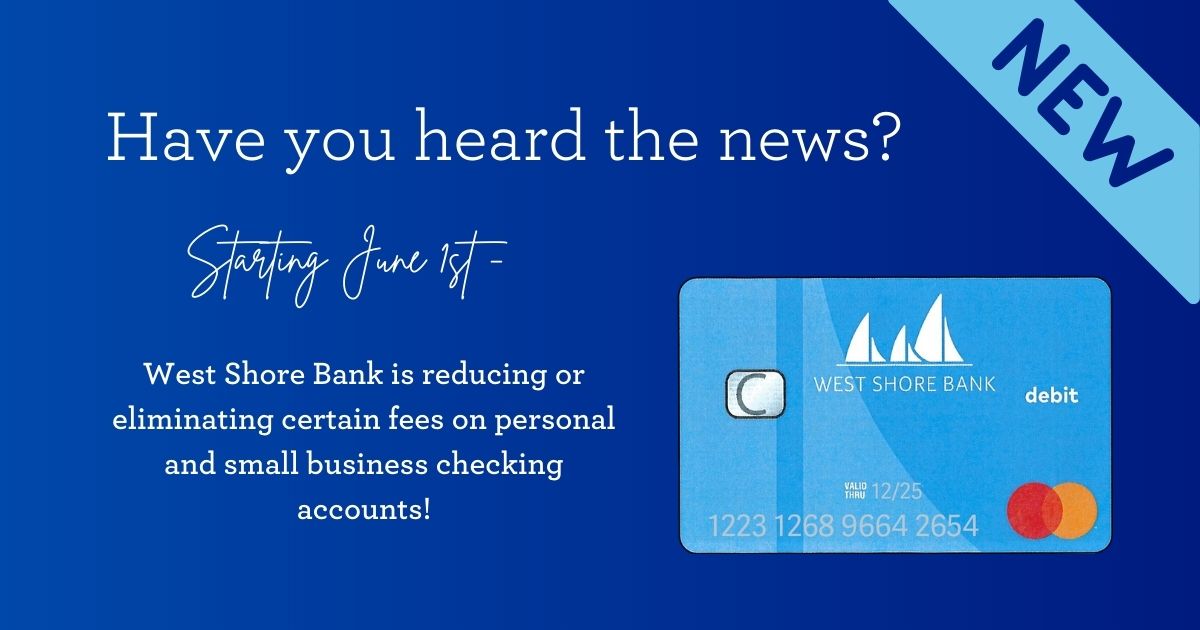 At West Shore Bank, we understand budgets can be tight and mistakes happen—that is why we are reducing or eliminating certain fees on personal and small business checking accounts. Providing you more value in your account and flexibility to keep your financial goals on track.
Starting June 1, we're making these enhancements…
Overdraft Protection Transfer Fee
You will no longer receive charges for transfers to checking accounts from your linked backup account(s) for overdraft protection. However, overdraft protection transfers from credit accounts will continue to accrue interest and transfers from personal savings accounts may be subject to withdrawal limitations.
Overdraft Item Fee
This fee will be lowered from $35 to $10 for each item when there aren't enough funds to cover it, with no more than four fees each day on any checking account.
NSF: Returned Item Fee
If we decline or return an item unpaid when there weren't enough funds in the account to cover it, you will incur no fee!
Returned Item Chargeback Fee
This fee has been eliminated, previously charged if a check or item that we cashed for you or accepted for deposit to your account is returned to us unpaid.
To learn more about understanding and avoiding overdraft and non-sufficient (NSF) fees, please read the full 
terms and conditions
.