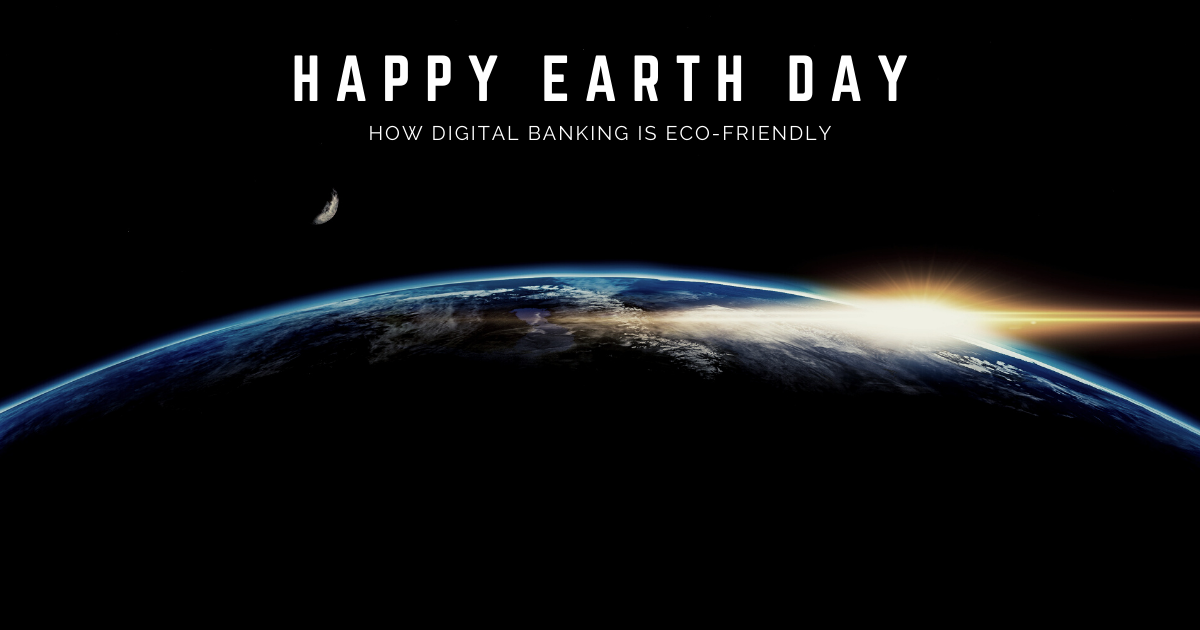 Did you know that digital banking also helps the environment? Here are 6 ways to help keep the world greener when you embrace electronic banking.
Embrace Digital Banking
Banking from home or online isn't just convenient, it helps the environment by eliminating paper, materials and trips to the bank— all reducing carbon monoxide emissions and pollution. A debit card and secure PIN (personal identification number) are usually all you'll need to set up
online and/or mobile banking.
Send Money Electronically
Sending money electronically is convenient because you don't have to make a trip to the bank or the post office and it's more secure than sending cash. It reduces the amount of paper waste making it nearly hassle-free to expedite what you need to be done. No matter the size of your business, treasury management can help with intuitive online banking.
Remote Deposit Capture
Save time, gas and money because with
Remote Deposit Capture
you will no longer need to make multiple runs to a bank. This convenient tool lets you deposit checks without leaving your office.
ACH and Wire Services
ACH and wire services
provide you more control over the timing of your payments and ensure your money-moving needs are covered on time, every time. You can expedite the gathering of reoccurring receivables and make/receive payments electronically, speeding up the process and eliminating the risks and costs associated with the loss of stolen paper checks.
Sign Up For eStatements
When you sign up for eStatements, you not only eliminate the materials leaving behind a long paper trail, but you can simplify your bank statement to receive them faster. Further reducing your chance of fraud and identity theft. If you are ready to get started, follow these simple steps:
To Get Started with eStatements
Log into West Shore Bank Touch, click on an account and then click "Documents"
Click on "Sign Up/Changes", select which checking and/or savings you want to enroll and hit "Save Settings"
Enable Autobooks
For those running their own business, you can utilize
Autobooks
, an electronic tool to help business owners engage and interact with customers. With Autobooks you can send invoices electronically to customers, accept credit, debit and ACH payments directly into your account, and track customer payments. Taking business practice from an offline approach that took up space, cost, and materials to an online practice.