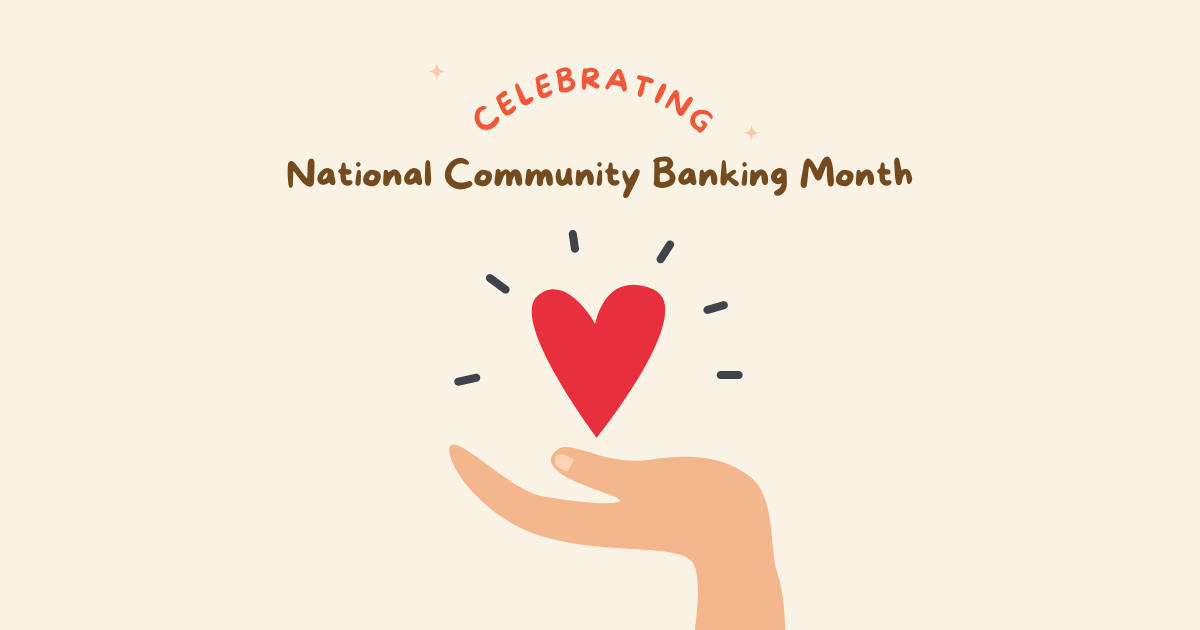 In celebration of National Community Banking Month, we are bringing you the tops reasons why it's important to support Community Banks. When you invest in us, you invest in your neighborhood and community.
We are Locally Connected. Community banks are locally owned and operated, you are getting quality products and services on a personal and local level.
We Are All About Relationship Banking. Many employees and staff members are connected within our communities, which means we know our customers first-hand. Getting to know our customers on a first-name basis provides personal relationship banking.
We Understand Small Businesses. Community banks are small businesses, not only do we understand the needs, but we also support them
We Provide Timely and Local Expertise. Unlike larger banking institutions, you can get all the banking and financial assistance you need under one roof.
We Are Very Much Involved in Our Communities. Donating $217,222.96 and 2,700 hours of volunteer time for several organizations and events.
We Are Community Advocates. Our Board of Directors is made up of local citizens who ensure West Shore Bank remains connected and concerned with the interests of the towns and cities in which we operate in.
We Provide Solutions that Work for You. Community banks can offer a wide range of banking services and products designed to meet the needs of consumers and businesses, with the flexibility to adapt and modify based on our customer's needs.
Since 1898, West Shore bank has been helping the communities of North and West Michigan and along the the lakeshore meet their personal and business banking needs. We have 10 convenient
locations
in Ludington, Frankfort, Hart, Manistee, Onekama, Traverse City, Scottville, and Muskegon, MI.