Frankfort Office
501 Main Street, PO Box 1009, Frankfort, MI 49635-1009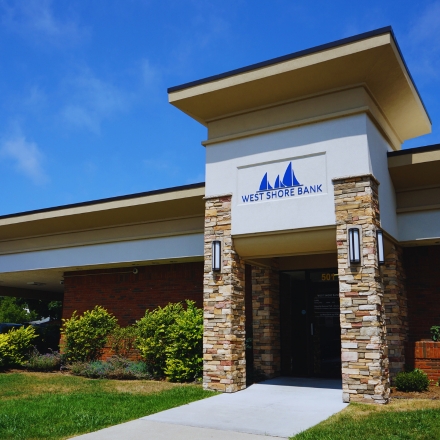 PTM Hours*
* Personal Teller Machine available for teller-assisted transactions. 24-Hour Drive Up ATM available.
Welcome to our Frankfort office, established as West Shore Bank in 2016
You can find us right on Main Street, two blocks from the Post Office and across the street from Betsie Bay. We have one drive-thru lane, a drive-up PTM (Personal Teller Machine) and parking available on the side of the building for lobby service.
Making a Difference Since 1898
For over a century, West Shore Bank has remained committed to helping the people and businesses along the lakeshore to improve their financial well-being. As a local business, we employ over 100 people at 9 full-service banking offices along the lake shore spanning from Muskegon to Traverse City. All of our employees live and work here, raise their families here, and volunteer here to help strengthen our community. In 2021, West Shore Bank donated over $217,000 to more than 200 organizations and our employees logged over 1,700 hours of volunteering.
When you visit West Shore Bank in Frankfort, Michigan, you can expect friendly faces to greet you. We offer full-service banking for all of your personal and business needs. Our personal checking account options include added benefits such as identify theft protection, credit monitoring, and resolution service to help you secure your finances. We also offer Mortgage Loans and Wealth Management services. Let us help you reach your financial goals!