Home Equity Line of Credit
Leverage the equity in your home for home improvement projects or other large expenses.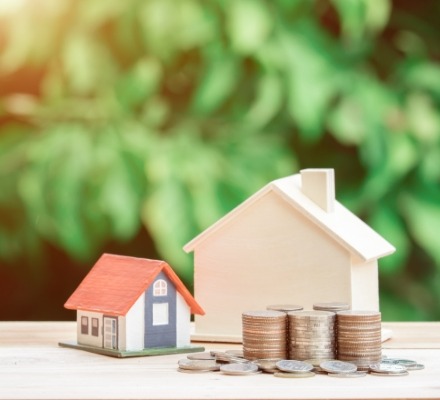 Access to the equity you've built in your home.
A HELOC is there when you need to finance a variety of projects and expenses.
What is a HELOC and How Does it Work?
A HELOC is a revolving line of credit. It works like a credit card or overdraft line of credit. However, because HELOCs are secured by the equity in your home, they offer a lower interest rate than unsecured credit accounts. When you are approved for a Home Equity Line of Credit, you'll receive a certain borrowing limit. You can draw funds from your HELOC, make payments, and borrow again as needed, up to the limit.
What Can a Home Equity Line of Credit Be Used For?
Common uses of a HELOC include:
A home renovation or improvement project
Pay off credit card debt
College tuition or other educational expenses
Medical expenses
Vacation
Weddings
Starting a business
…and more!
Home Equity Loan vs. Home Equity Line of Credit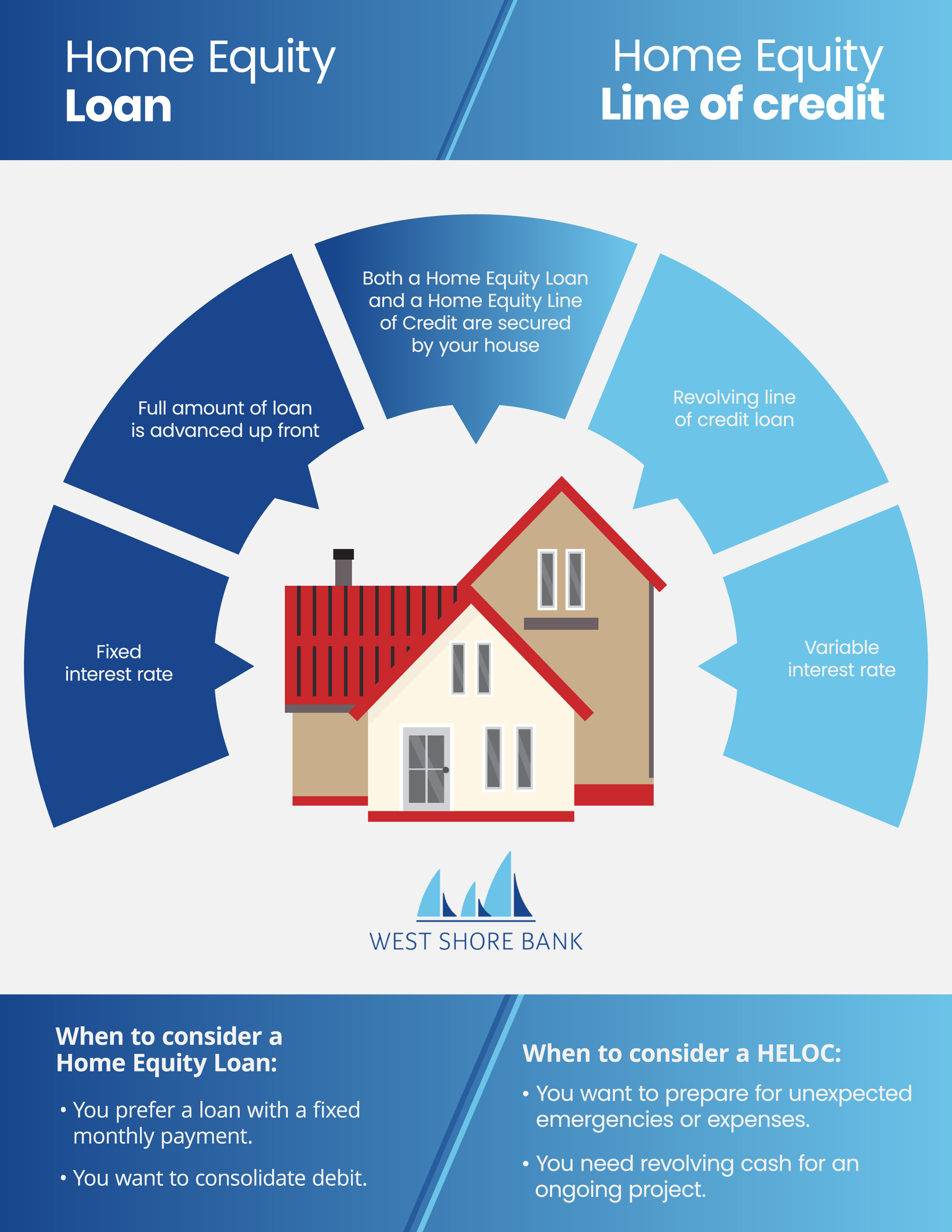 Apply for a HELOC from West Shore Bank!
West Shore Bank's 
mortgage lenders
are based in your Northern Michigan and West Michigan communities along the lakeshore. All decision-making and loan processing is done locally. With attentive, friendly service from start to finish, West Shore Bank can help you find the home loan solution that is right for you. Apply for a HELOC online or visit one of our
nine locations
in Ludington, Frankfort, Hart, Manistee, Onekama, Scottville, or Traverse City.

Get more control over your accounts, budget and financial goals. 

Pay your loans easier with a West Shore Bank checking account.