Adjustable-Rate Mortgage
Enjoy a lower-than average introductory rate on your mortgage loan.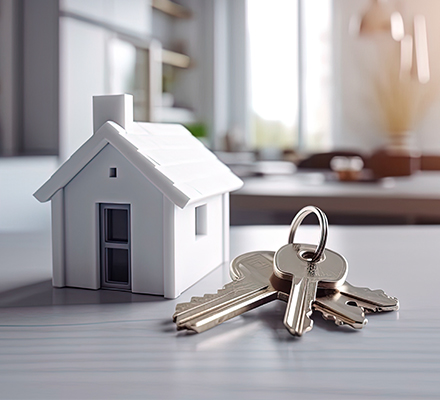 Are you looking for flexibility with your mortgage interest rate?
An ARM Loan offers a lower-than-average introductory rate. If rates fall in the future, you won't have to refinance to get a lower rate.
What is an Adjustable-Rate Mortgage?
ARM Loans can have a variety of terms, but usually there is an introductory period with a lower interest rate than you'd get with a fixed-rate loan. After the introductory period ends, your interest rate can adjust up or down periodically, depending on the benchmark rate. Your mortgage payment would also change according to your interest rate.
An Adjustable-Rate Home Loan is Best When:
You 

think interest rates will fall in the future

You don't plan to stay in this home for the long term
You

have enough margin in your budget to accommodate a higher mortgage payment
Apply for an Adjustable-Rate Mortgage from West Shore Bank!
West Shore Bank's 
mortgage lenders
are based in your Northern Michigan and West Michigan communities along the lakeshore. All decision-making and loan processing is done locally. With attentive, friendly service from start to finish, West Shore Bank can help you find the home loan solution that is right for you. Apply for an adjustable-rate mortgage online or visit one of our
nine locations
in Ludington, Frankfort, Hart, Manistee, Onekama, Scottville, or Traverse City.

Get more control over your accounts, budget and financial goals. 

Pay your loans easier with a West Shore Bank checking account.