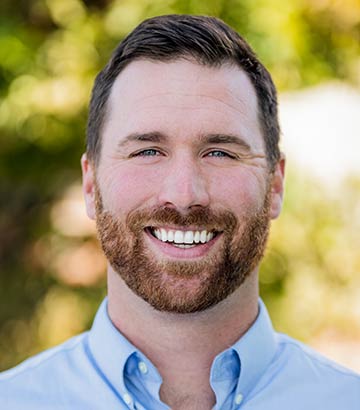 Adam Sheren began his career in consumer finance where he oversaw a branch of 14 employees and managed an extensive portfolio.
He joined West Shore Bank in 2012 as a loss mitigation specialist. During his four years in that position, Adam aided the Bank in managing its portfolio to historically low levels of delinquency within the lending portfolio and much more. In 2016 Adam transitioned to the Bank's Commercial Credit Department and served as a commercial loan analyst for 3 years, helping analyze and underwrite lending for the Bank. In January of 2020, Adam became a portfolio manager and commercial lender and focuses on growing his portfolio by meeting local businesses' borrowing needs.

He spends his weekends outside with his family. Married in 2012, Adam and his wife and have 3 children—Lawson, Brantley and Ayla. In the summer, you can find them on the golf course, fishing or racing dirt bikes all over Michigan. In the winter, they spend their time snowboarding at Crystal Mountain or ice fishing one of the many lakes in West Michigan.