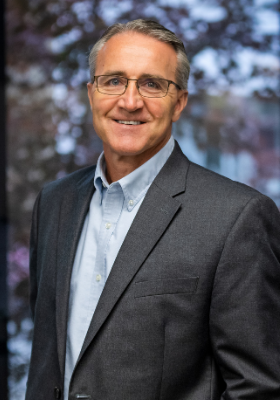 Daryl Pieczynski
[email protected]
MLO# 770856
Office: (231) 723-1800
Alt Phone: (231)3 09-6462
Daryl Pieczynski has been in Banking for over 35 years, 20 years most recently with West Shore Bank. Daryl has held various positions in Banking, spending the last 23 years in retail and mortgage lending. Daryl is a member of the Rotary Club of Manistee, the Manistee Chippewa 350 Club, and a member of the Pastoral Council of the Divine Mercy Parish in Manistee.
---
Testimonials
It is hard to find someone who has always got your back with your personal and business finances, and gives you more time and attention than ever expected. Daryl has been and still is such a bonus to our lives, and continuously helps us on all levels. He provides excellent service and is very professional at his job. We never have one worry when he is handling our banking needs. This letter comes with high recommendations for Daryl and the peace of mind you receive in this busy world of today.
— Rob & Mary G.
I have been a customer of your bank for a number of years. I have savings, checking, and loans (car and mortgage) with you. In the past ten years, your bank has been great to work with.
First of all, I had some financial issues in the past and went to the bank to try to reduce the interest on my home mortgage. This is when I came into contact with Daryl Pieczynski, loan officer. Working with Daryl, he was able to provide us a program that made our mortgage payment affordable again.
We subsequently moved to a new home and Daryl was there again to work for us to obtain the best rate available and making the transition to a new home so easy. We were able to obtain a program that makes our life much easier from a financial standpoint. His attention to detail made us very comfortable.
While the above was great, the assistance Daryl gave us recently was better. My family had incurred debt through credit and medical issues. We have been able to increase the equity in the home and Daryl was there again to help. We were able to clean up a number of financial issues, medical and others – and now we have a 'new life.'
I inquired to a number of financial institutions when trying to obtain a home equity loan, and there were many. After talking to as many as four or five, we decided that while the online companies had better rates, we felt with the service we received, not just today but in the past, from West Shore Bank and Daryl Pieczynski, we would be better off.
There are many banks in Manistee and most have some really nice people, but knowing I can call Daryl, he will give me the best West Shore Bank can offer, truly makes a difference. Daryl is not just a banker, but has become a good friend. He is involved in the community I live in and that truly makes a difference and is important to me. West Shore Bank is truly blessed to have people like Daryl that represent them and what West Shore Bank means to be a community bank.
— Name withheld, Manistee, MI