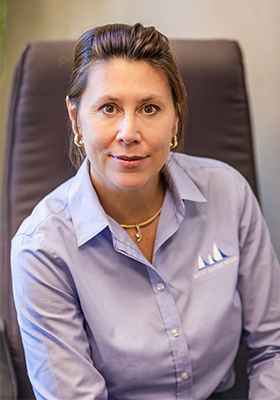 Darla Jones
[email protected]
MLO# 872336
Office: (231)845-3581
Mobile: (231) 690-5834
Toll Free: (888) 295-4373
Darla Jones is a Bear Lake, Michigan, native, currently residing in Manistee, Michigan. Darla received an Associate of Arts & Sciences Degree from WSCC, a Bachelor of Business Administration Degree from Davenport University and a Master of Business Administration from Davenport University. Additionally, she is a graduate of the Robert M. Perry School of Banking from Northern Michigan University.
She has expansive banking experience including: Financial Center Management, Consumer Lending, Commercial Portfolio Management, Commercial Credit Analysis & Underwriting, and Commercial Lending.
In her role as a Commercial Lender with West Shore Bank, Darla is genuinely focused on providing exceptional service and guidance to customers to help them with their banking needs. She believes that lending solutions are multi-faceted and evolve throughout business life-cycles. Furthermore, highly valuing relationships that are formed and establishing life-long connections with customers.
In her spare time, Darla enjoys spending time at home, walking with her Boxer dogs (3 of them), reading, and traveling. As a true Michigander, she enjoys the winter months too, skiing locally, in the Rockies, and even the Swiss Alps.
---
Testimonials
I would like to thank you and everyone who made this happen. You and your team exceeded my expectations. I greatly appreciate the customer service that was provided. I can tell you that you and West Shore Bank will be my first call in the future for my business banking needs.
— West Shore Area Business Owner