Things To Consider When Choosing a Checking Account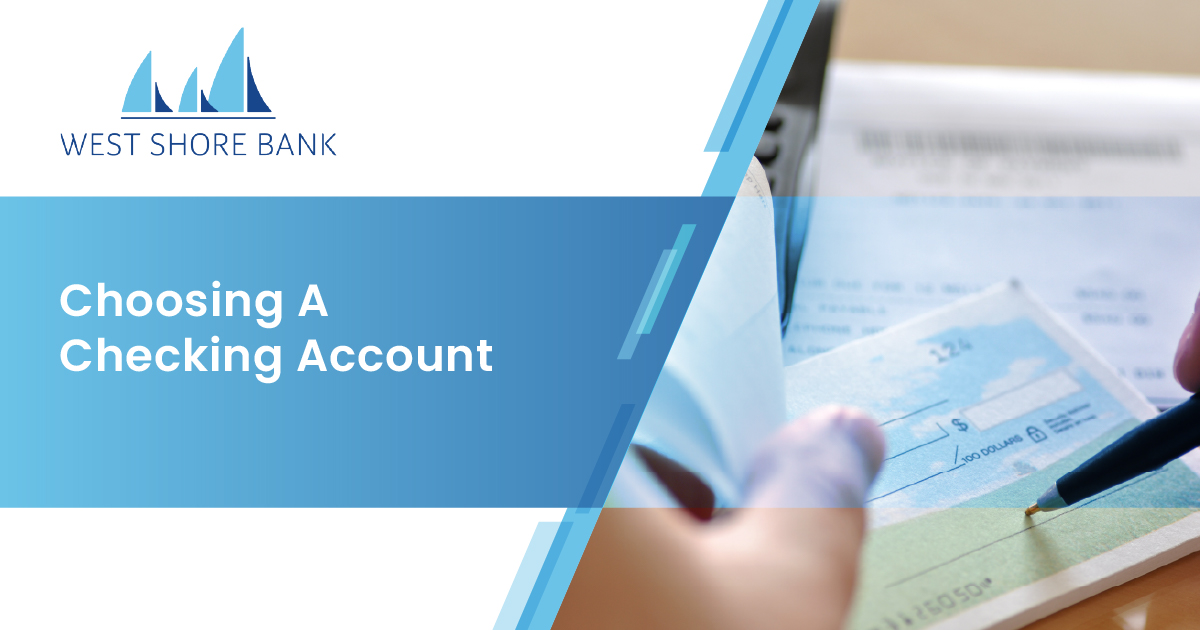 If you're looking for a new checking account, or a better option than what you have now, there are certainly plenty of choices. You want to find the best checking account for your needs and stage of life. At the same time, you want to get the best possible benefits with your new checking account. In this article, we'll cover everything you need to consider when choosing a checking account.
Banking Local
When choosing a bank in West and Northern Michigan, you may be tempted to go with a big national chain, one whose name you already recognize. However, choosing a national bank could mean giving up these benefits of local banking:
1. Personalized Service
Local banks often have more personal relationships with customers, which can lead to better, more individualized service. At West Shore Bank, our employees live and work in the same communities we serve. We are your neighbors and we are as invested in your community as you are.
2. Community Involvement
Local banks are often more involved in and supportive of the communities they serve, which can be beneficial for both the bank and the community. For example, West Shore Bank participates in Spirit of Giving, an annual initiative to support community members in Benzie, Grand Traverse, Mason, Manistee, Muskegon and Oceana County. We also sponsor the Rhythm & Dunes summer concert series, a free summer concert series that benefits local high school music programs.
3. Knowledge of Local Market Conditions
Local banks are often more familiar with local economic conditions and can provide more tailored financial services as a result. And because we're local, we have a deep-rooted understanding of your community and the local market. . . Whether you're looking for a year-round home, a vacation property, or investment, we can help you find what you're looking for and answer any questions you have.
4. Support For Local Business
Local banks often focus on lending to local businesses, which can help support the local economy and create jobs. Along the lakeshore, many small businesses experience seasonal peaks and lulls. Our business bankers can help you find the right solutions to manage cash flow and other business needs.
5. Better Customer Service
As a local banks, we understand the customers' needs, look out for their best interest and work hard to give them the premier service they desire. Often times with more responsiveness and willingness to work with customers to find solutions to financial problems.
For example, during the early months of the pandemic, community banks helped their business customers get PPP loans. Also, local financial institutions were better poised to help personal banking customers get through a temporary setback.
Just ask Bryan, who left this testimonial:
"Fortunately, we have some options—largely because of our relationship with West Shore Bank. I was approved for SBA funding before other business owners that I know had even heard from their banks. I have always said that they are first rate when it comes to responsiveness. And the quality of what they offer really came through again this spring."
6. Checking account perks
Community banks tend to offer a variety of checking account options, including checking accounts with perks, interest-bearing accounts, and more. Checking account fees are transparent (no hidden fees or other unpleasant surprises) and there are ways to reduce or waive the monthly maintenance fee.
So are you ready to get started today, join the West Shore Bank community and start banking with us today!