Car Wash Fundraiser Benefits Meals on Wheels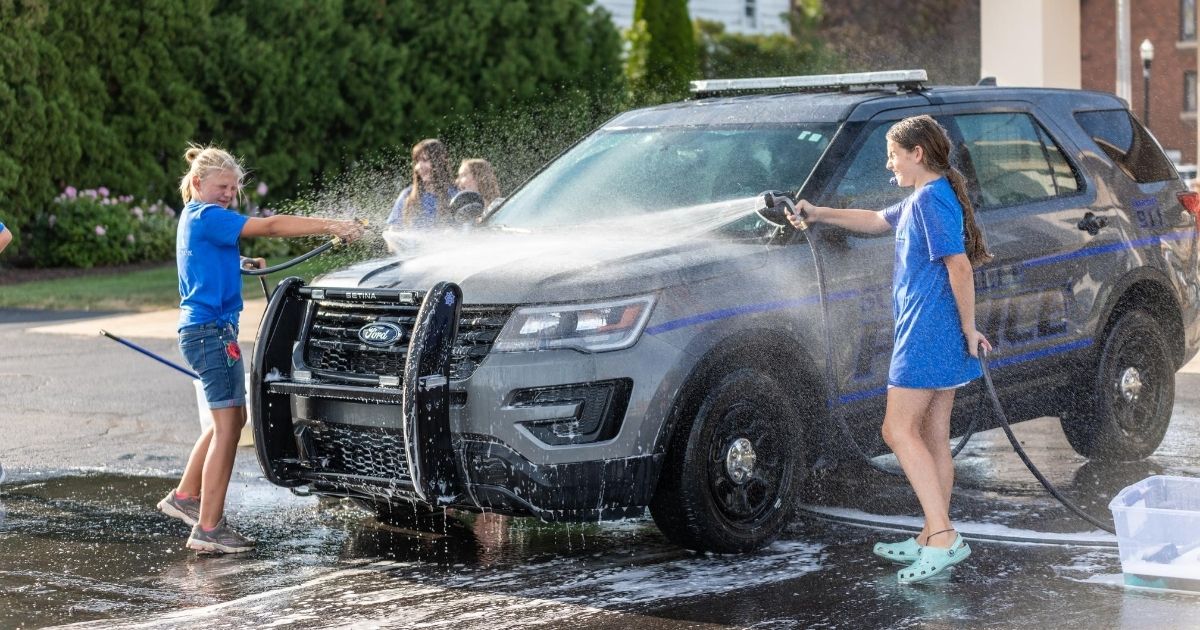 While volunteer opportunities and events have been postponed or canceled, we created our own way to give back with an Acts of Kindness Week. Each of our offices chose a cause to volunteer for. While most donated their time to clean up their communities, one office used volunteering as a way of fundraising for a local organization.
Our Scottville office hosted a car wash to raise funds for Mason County Meals on Wheels. The local chapter prepares and delivers meals to Mason County residents over the age of 60. A check was presented to Mary Ann Nielson, director the Mason County Senior Meal Program, on August 12. "We're looking into getting new coolers, ice packs, and heating units for the delivery vans," said Neilson. "When we're delivering meals, we're on the road for about 4 hours and we have to have equipment to keep the different foods hot and cold."
The car wash raised $561.67 for Meals on Wheels and the Bank matched the amount for a total donation of $1,223.34. Twenty-two employees from our Mason County offices volunteered with their kids and spouses to wash cars after business hours. Volunteers washed 29 vehicles including a motorcycle, City of Scottville police cruiser and a Larson's Landscaping truck as the largest vehicle.
"Several people that came to get their car washed told me this was a fantastic thing West Shore Bank is doing and they really liked who we were donating to," said Nancy Sanford, AVP Retail Banking Officer at the Bank's Scottville office. "This was a great event for our community and shows the dedication our employees truly have to give back to their neighbors and community members."
Advance Auto in Ludington donated a bucket of supplies for the event. The generous donation included a car wash broom, a gallon of car wash soap, detail brushes and car wash mittens. Mason County Central Food service donated sandwiches for the car wash volunteers. The Bank would like to thank Advance Auto and the MCC Food Service for the generous contributions that made this fundraiser successful.